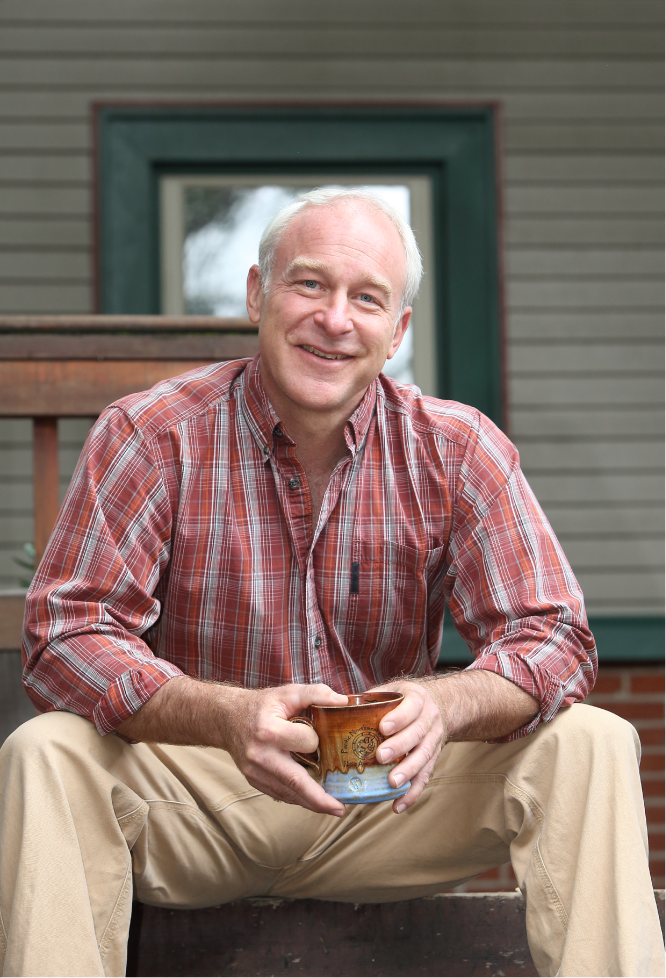 About Counseling Psychologist David Cummins, PH.D.

──
I grew up in a relatively dysfunctional Midwestern family that tended to love each other as best as we could.  During my adolescence, which we could call the "lost" years, I was in and out of trouble.  Fortunately my mother sent me on an Outward Bound Wilderness Course that challenged me in ways and opened my eyes up about myself and others that would serve me for the rest of my life.
After getting my master's degree in psychology, I worked in an inpatient psychiatric unit where I learned a lot about good and bad mental health treatment.  However, I felt birth, school, work, and death model of life didn't suit my nature.  So, I decided to move onward and ended up working in a Wilderness Stress Challenge program for youth at risk.  It was the best and worst job I ever had.  There are plenty of stories that go along with those 4 years, some painful but mostly comical.
After finishing my PhD, I decided to travel the Western states for a while playing and working in mental health positions.  At the end of my internship, I decided that Boise was the best place for me and have been very happy the 20 years I have been here.  After working at the BSU counseling center for 4 years, I decided to go into private practice and have been successful with it ever since.
Five years ago due to the level of my success, I decided to start North End Wellness, a small group practice in the North End where I work closely with licensed counselors.  My practice made a significant shift about two years ago when I watched
this video
.  Since watching her powerful testimonial on the effectiveness of Rapid Resolution Therapy, I have been training and educating myself on the techniques non-stop.  I am currently in the process of building a counseling center around the techniques to help people in the Boise area in a much more fun and powerful approach to therapy. 
CLICK HERE FOR MORE INFORMATION ON RRT
More About Me
On a personal note, I live a very active and full life where I am regularly working on personal development and things that inspire me.  In my regular study of new forms of therapy and personal development, I end up being my own guinea pig of the experiments.  I have learned and grown in many ways because of this and I love passing this on to others so that they have more happiness and less pain in their lives.  I strive to live a very healthy lifestyle including healthy diet, lots of exercise in the outdoors, meditation, and spending time with good people.  I have also travelled extensively over the last decade and love experiencing different cultures.   I am very active in the outdoors and spend much of my time whitewater kayaking, snow skiing, and rock climbing with friends.